TRADITIONAL AND CLASSIC SIAMESE BREEDERS LIST

Siamese Outside North America
---
CANADA
Siamese Index
Top of Page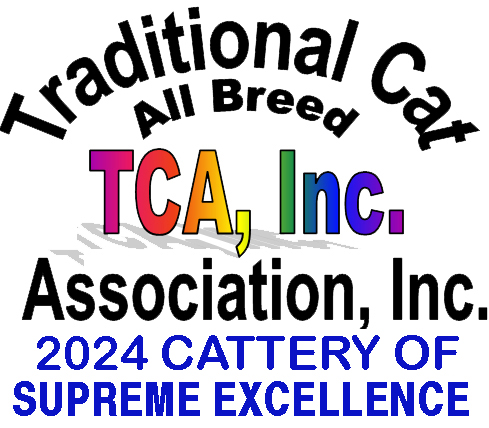 CLASSIC JEWELS (Link to Website)
*TCA, INC. CATTERY OF SUPREME EXCELLENCE
Raymonde Ledo
Milton, ON L9T 2X7
Cell: 905-691-3183
classicjewelssiamese@gmail.com
---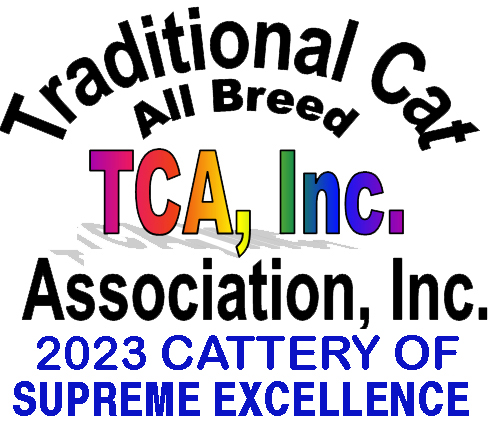 MARIA JOAO (Link to Website)
*TCA,INC. CATTERY OF SUPREME EXCELLENCE
Maria Kaakee
Milton, ON L9T 2X7
Cell: 416-826-8482
mariakaakee@hotmail.com
---
NEWFOUND
Constance Carrie
St. John's, Newfoundland A1G 1M3
709-771-5648
newfoundcattery@gmail.com
BREEDS RAISED: Traditional Siamese, Classic Siamese, Traditional Colorpoint Siamese, Classic Colorpoint Siamese,Traditional Longhair Siamese, Classic Longhair Siamese, Traditional Thai, Classic Thai. BREED COLORS and PATTERNS: Seal, Chocolate, Blue, Lilac, Red, Pointed and Tortie.
OLD TIMES FELINES
David & Sylvia Sohmer
6847 Wills St.
Niagra Falls, ON L2J 1Y6
905-374-3736
sohmer@sympatico.ca
PEACHY KEEN
Kearsten McColl
Petrolia, ON N0N 1R0
416-909-0405
peachykeensiamese@gmail.com
SIAMEEZERS
Leeann Bruce
Midland, ON Canada
705-720-0619
leeannbruce1988@gmail.com
---
MAINE
---
RHODE ISLAND
---
Massachusetts
---
BAYLEE BLUE EYES
Lisa A. Thorne
519 Maple St.
Contoocook, NH 03229
603-491-5624
lisathorne64@gmail.com
BREEDS RAISED: Traditional Siamese, Traditional Snowshoe, Classic Siamese, Classic Snowshoe
COLORS: Siamese: Seal Point, Chocolate Point. Snowshoe in Seal Point, Chocolate Point and Seal Point Mitted, Chocolate Point Mitted, Seal Mitted, Chocolate Mitted.
BLUEBERRY BASKET (Link to website)
Sandy Herbert
4 Blueberry Lane
Nashua, NH 03062
603-233-1693
herbertsandy@comcast.net
MEEZERPAWS
Deborah Humphrey
76 N State St.
Concord, NH 03301
603-438-2409
debbie4692002@yahoo.com
---
---
CONNECTICUT
KITTLES SIAMESE (Link to Website)
Jean Cassella
Higganum CT 06441
860-391-2567
KittlesSiamese@yahoo.com
---
---
BIG APPLE SIAMESE
Linda Jabr
14 Amsterdam PL
Staten Island, NY 10314
347-838-1034
linda2005comp@aol.com
---
PENNSYLVANIA
Siamese Index
Top of Page
APPLECAT ACRES (Link to TCA Sponsored Webpage)
BREEDS RAISED: Traditional Siamese, and Classic Siamese
COLORS: Seal Point, Chocolate Point, Blue Point and Lilac Point.
Judith A. Heberlig
200 Mt. Rock Road
Newville, PA. 17241
(717) 776-3319
DILWORTHTOWN SIAMESE
Elizabeth Trostle
500 Dilworth Farm Ln
West Chester, PA 19382
484-315-8720
bjltrn@aol.com
JO's SIAMESE
JoAnne Butz
166 W Main St.
Rebersburgh, PA 16872
814-360-4183
jbutz91354@netzero.com
KATHY'S COUNTRY SIAMESE (Link to Website)
Kathy Brothers
RD#1 Box 197
Dayton, PA 16222
814-257-9825
kathysbrothers@yahoo.com
STILL-BLUE
Heather L. Oldham
403 Beatman Rd.
Alum Bank, PA 15521
814-839-2459
hezoldham814@aol.com
THE DAWN OF SIAM
Dawn A. Best
653 Hauser Drive
Walnutport, PA 18088
(610) 767-3431
E-mail: silkiblu@aol.com
---
MARYLAND
---
---
---
---
CAROLINA BLUES (Link to Website)
Carol Gagatch
308 Ranelagh Dr.
Waxhaw, NC 28173
704-256-4326
carolinabluescattery@gmail.com
CATTERY NC
Joann Steele
Cleveland, NC 27013
704-278-3320
joseysteele@icloud.com
SELAH'S SIAMESE
John Hayes
113 Boros Landing
New Bern, NC
252-625-4464
Cell 919-268-0454
siamese_colorpoints@yahoo.com
---
"O's" SWEET FACES
Cindy Adams-Howe
Simpsonville, SC 29681
864-967-2634
LNC (Link to Website)
Kristina M. Thompson
605 Stoney Burn Ln
Myrtle Beach SC 29579
1-843-446-0414
---
---
GEORGIA
---
FLORIDA
---
B & D SIAMESE (Link to Website)
BREEDS RAISED: Traditional Siamese, Classic Siamese
COLORS: Seal Point, Chocolate Point, Blue Point and Lilac Point.
Denise Aumend & Betty Ruggles
5354 St. Rt. 229
Marengo, OH 43334
419-253-2533
bdsiamese@yahoo.com
SIX CLAWS
Benjamin Smith
3530 State Route 681 North
Albany OH 45710
740-590-4273
bfssmith11@gmail.com
---
---
---
KATZ MEOW (Link to Website)
Susan L. Vaughn
Waterford, MI 48329
katzmeowcattery@yahoo.com
MARIE'S SIAMESE
Audrina Merklinger
Ionia, MI 48646
616-303-9460
brinadawn23@gmail.com
---
I
NDIANA
BABIES BYAMANDA
Amanda Gregory
PO Box 3502
Muncie IN 47307
megregorybabies@gmail.com
---
MISTY MEADOWS
Jerry Prahl
Wausau, WI
54403
715-846-1930
prahl.jerry@gmail.com
---
ILLINOIS
Siamese Index Top of Page
DR. J'S RAGDOLLS
100 Glengarry Rd.
Geneva, IL 60134
630-803-4405
petvet_93@yahoo.com
---
I
OWA
---
LOUISIANA
---
---
MISSOURI
---
ARKANSAS
---
KAUTZ's CATS
Troy & Kristine Kautz
230768 County Road R
Gering, NE 69341
kautzcats74@gmail.com
---
SUNSHINE
Shannon Dahlke
15127 142nd St.
Bonner Springs, KS 66012
913-298-2908
sunshinecattery@kc.rr.com
---
---
---
MONTANA
---
---
THAI-DI CATTERY
Diane Swabby-Cahill, MS, PhD.
Allen R. Cahill, DVM
PO Box 39079
Denver, CO 80239
303-576-6800
kdswabby@juno.com
---
---
---
---
NEVADA
---
---
WASHINGTON
---
---
CALIFORNIA
---
ALASKA
---
COSTA RICA
TALKING POINTS
Phyllis Clark
PO Box 102-6350
Puntarenas Aguirre, Quepos 60601
506-2777 4958
phyllisannclark@msn.com
---
Siamese Rescue Alliance
606 Swan Drive
P.O. Box 3088
Coppell, Texas 75019
1 877 SAY MEOW (1 877 729-6369)
Voice Mail 1 877-633-9373
FAX 1 972-4371
www.siameserescue.org

---
DISCLAIMER
With this list there is neither an expressed nor an implied warrantee of any kind provided by this Association or any of it's members, especially with regard to: 1) The soundness or health of any animal purchased, 2) The integrity of any breeder referenced in this list, 3) The fitness of use or suitability for breeding or showing of any cat purchased, 4) The accuracy of any information provided within this list, 5) TCA, Inc. has a voluntary Cattery Inspection Program. The rating given those Catteries participating is listed below their address. This approval is revocable in the event of deterioration in the conditions or care. All disclaimers apply regardless of the rating, due to lack of control over the cattery between inspections. Any use of this information is made with the knowledge that it is AT YOUR OWN RISK.
Please contact the breeder of your choice for any references or guarantees that they may offer, for none are provided with this list. ANY AGREEMENTS ARE THE SOLE RESPONSIBILITY OF THE BUYER AND SELLER.
Top of Page