Departments
eBook now Available!
Exclusive - THE book on Traditional & Classic Siamese cats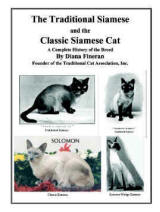 Written by the Founder of TCA, Inc.
---
---
Tullycrine
Affordable
Web Design
---
TRADITIONAL LONGHAIR SIAMESE (AKA: TRADITIONAL BALINESE), CLASSIC LONGHAIR SIAMESE (AKA: CLASSIC BALINESE), TRADITIONAL COLORPOINT LONGHAIR SIAMESE (AKA: TRADITIONAL COLORPOINT BALINESE), and CLASSIC COLORPOINT LONGHAIR SIAMESE (AKA: CLASSIC COLORPOINT BALINESE) CATTERIES
More Traditional and Classic Breeders
APPLE-LISSA (Link To Website)
Lissa Seitz
18799 Fawn Hollow Road
Farmersburg, IA 52047
563-536-2237
apple_lissa@neitel.net
BLUE BONFIRE
Monika Dietz
bonfire51@yahoo.de
Germany
BONSAI TREE CATTERY
Rose Richmond
5466 Corunna Rd.
Flint, MI 48532
810-308-1153
Richmond.bonsaicat2017@gmail.com
CALVIN THOO
Kuala Lumpur
Malaysia
cthoo@rocketmail.com
CAROLINA BLUES (Link to Website)
Carol Gagatch
308 Ranelagh Dr.
Waxhaw, NC 28173
704-256-4326
carolinabluescattery@gmail.com
KATHY'S COUNTRY SIAMESE (Link to Website)
Kathy Brothers
RD#1 Box 197
Dayton, PA 16222
814-257-9825
kathysbrothers@yahoo.com
KITTLES SIAMESE (Link to Website)
Jean Casella
Haddam, CT
860-391-2567
KittlesSiamese@yahoo.com
MEEZERPAWS
Deborah Humphrey
5 Swiftwater Dr. #1
Allenstown, NH 03275
603-438-2409
debbie4692002@yahoo.com
NEWFOUND SIAMESE THAI (Website Link)
Danielle Summers
PO Box 26
St. John's, Newfoundland A1S 1G3
709-771-5648
newfoundsiamesethai@gmail.com
BREEDS RAISED: Traditional Siamese, Classic Siamese, Traditional Colorpoint Siamese, Classic Colorpoint Siamese,Traditional Longhair Siamese, Classic Longhair Siamese, Traditional Thai, Classic Thai. BREED COLORS and PATTERNS: Seal, Chocolate, Blue, Lilac, Red, Pointed and Tortie.
PRECIOUS JEWELZ
Kristine Geddes
PO BOX 384
Breton, AL T0C 0P0
780-898-1251
preciousjewelzcattery@gmail.com
SWEETIES
Kelly Seeley
555 Manning Wood Dr.
Winston Salem NC 27105
1-951-213-9669
kellyds221@gmail.com