Departments
eBook now Available!
Exclusive - THE book on Traditional & Classic Siamese cats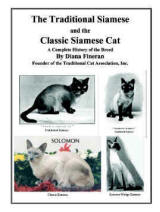 Written by the Founder of TCA, Inc.
---
---
Tullycrine
Affordable
Web Design
---
TRADITIONAL & CLASSIC THAI
More Traditional and Classic Breeders
---
NEWFOUND
Constance Carrie
St. John's, Newfoundland A1G 1M3
709-771-5648
newfoundcattery@gmail.com
BREEDS RAISED: Traditional Siamese, Classic Siamese, Traditional Colorpoint Siamese, Classic Colorpoint Siamese,Traditional Longhair Siamese, Classic Longhair Siamese, Traditional Thai, Classic Thai. BREED COLORS and PATTERNS: Seal, Chocolate, Blue, Lilac, Red, Pointed and Tortie.
PALMETTO ACRES CATTERY
Bryan & Joy Boudreau
107 Mountain View Ct.
Greenville, SC 29611
(864) 313-8543
palmettoacresgarden@gmail.com
---